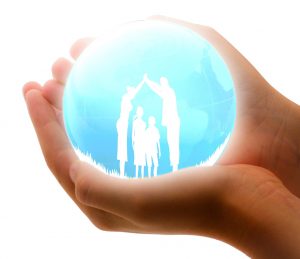 Home Insurance – Your home is probably your most valuable asset – both as an investment and as your sanctuary in a hectic world. When your home is damaged or destroyed, you need your claim settled by an insurance company that understands this simple fact. Coverage availability and prices may vary by company; we can help you determine which of several companies we represent will best meet your needs and provide the most valuable combination of tailored coverage, quality service and fair pricing.

Depending on the company you choose, you can get discounts for:

Having a security system

Having a newer home


Insuring your vehicles with the same compa

ny

Other advantages you could enjoy include:

Personal claims service from a dedicated staff member

24-hour Claims Hotline

Flexible billing – including coordinating with your mortgage company

Living expense if your home becomes uninhabitable due to a claim


As a renter or condo owner, you have special insurance needs that are not served with a traditional homeowner's policy. We can provide you with insurance protection for your furniture, appliances, clothing and other personal possessions.

Flood Insurance – You may think that your standard homeowners policy will cover flood damage, but that is hardly ever the case. Heavy rains or thawing snow could cause serious and costly flood damage to your home and personal property.

A separate flood insurance policy could pay for repairing flood damage and rebuilding your home and replacing your personal belongings.

Auto Insurance – For some people, a car expresses the essence of their being. To others, it's an object to get from point A to point B. We offer a variety of coverages and companies to choose from, based on your specific needs.

Depending on the company you choose, you can get discounts for:

Being a Good Driver

Being a Good Student

Driving a Safe Car


Having a Homeowners Policy with the same company

We also offer Classic and Antique Auto Insurance, please contact us for details on these coverages.

Umbrella – Monetary damage awards from lawsuits continue to increase. Umbrella policies provide you with an extra layer of liability coverage above and beyond what your auto, home or boat policies provide. Check with us to see if an Umbrella policy makes sense for you.

Recreational and Watercraft – Most recreational vehicles, as well as watercraft are not covered under your homeowners policy. We offer policies for a wide variety of pleasure boats and recreational vehicles to include all-terrain vehicle, cycles, motorhomes and travel trailers.

Please contact us or call (609) 698-2162 for more information.